1) Custom printed products
Give club members the opportunity to quickly and easily design their very own towel.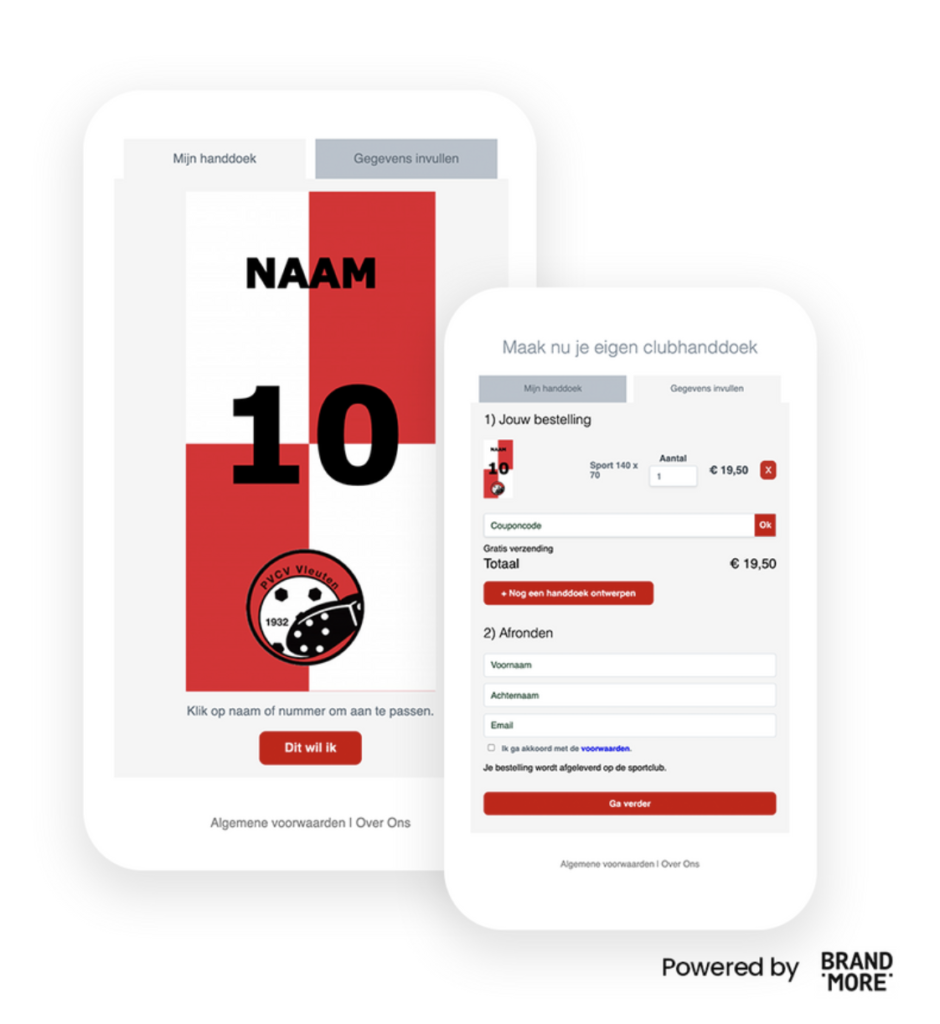 2) Unique email confirmation
By using a personalised mail you can give the customer detailed information about the delivery or pick-up of the order at the club.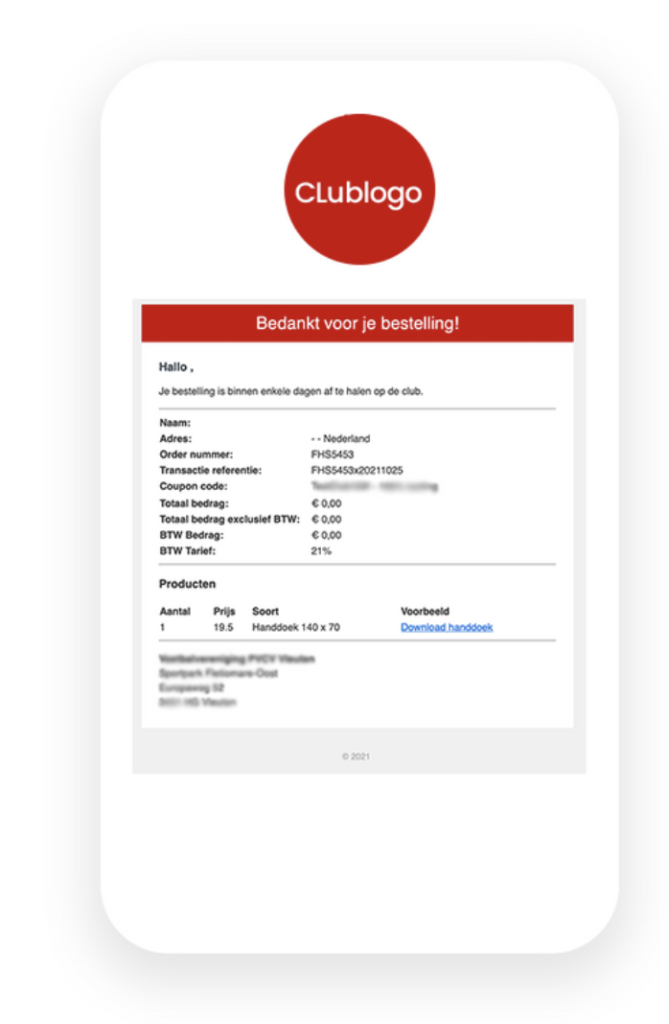 3) Online editor in the colours of the club
We provide the online editor with the same colours that the club uses on the website. The editor will become an extension to the website.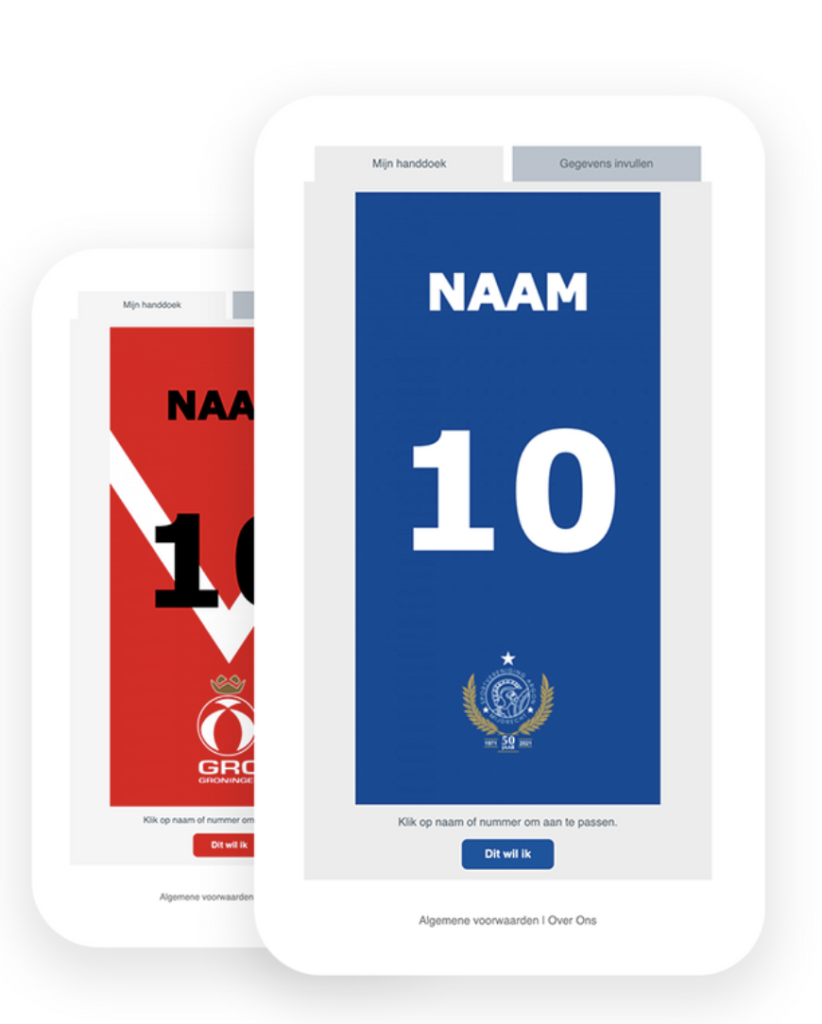 Delivery of the towels is done through mutual agreements. By doing so we can send the product to the club or deliver the product directly to the customer's door.